The Great Victorian Rail Trail is a multi-use recreational pathway for cyclists, walkers and horse riders. Please respect each other's right to enjoy a safe and pleasant journey.
For your safety and enjoyment please observe the following:
Keep left and give way to walkers and horses
Approach horses with care and notify in advance of your approach
Warn others when approaching from behind and passing
Keep left and don't obstruct the Rail Trail
Ride horses off the bike/walking track unless signage indicates otherwise
Horses must be ridden at a walking pace when on the track formed for cycling and walking
Remove horse manure from the bike/walking track
Horses must not be tied within a 10 metre radius of signage or seat structures
Keep left and give way to horses on bridges and squeeze points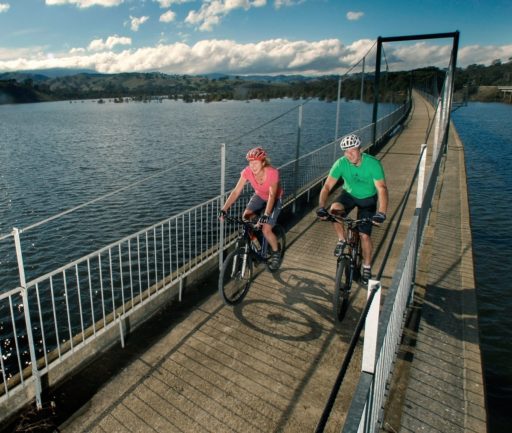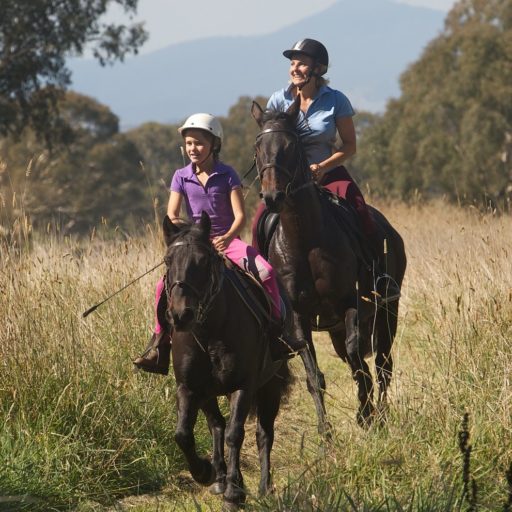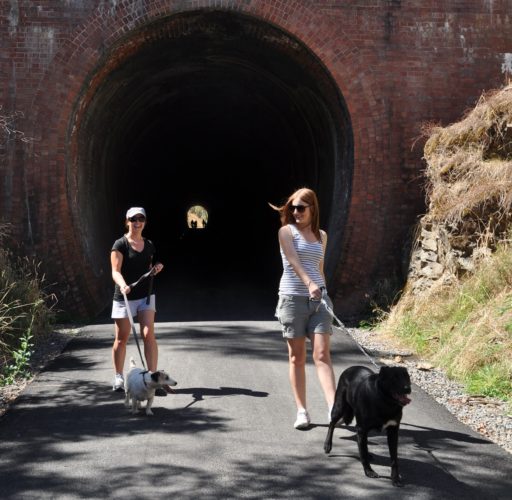 Please respect the rights of landholders:
Stay within the rail reserve
Give way to stock at crossing points
Move quietly near stock
Leave gates as you find them
Report any wandering stock within the reserve to your local Council
Leave all flora and fauna undisturbed
Take your rubbish home
Camp in designated areas only
Fires are prohibited in the reserve
No firewood collection
Keep dogs on a leash and under control at all times
Remove dog droppings from the reserve
Wear approved helmets
Be careful at road crossings; young and inexperienced riders should dismount
Observe all signs and local regulations
Be prepared for changes in weather and trail conditions
Motor vehicles including motor bikes are not permitted within the reserve
Plan your journey
On Total Fire Ban days, days of high fire danger and Code Red days check
Emergency Services' broadcasts and websites. Stay informed!
Water and food (the availability of drinking water along the Rail Trail is limited)
Bicycle repair kit and a good pump
Mobile phone (there are some black spots)
Sunscreen and insect repellent
Crown Land Reserves (Great Victorian Rail Trail Reserve) Regulations 2010 apply to this reserve
Permits may be required for some events or activities. For more information visit the Rail Trail website.